In today's competitive property market, choosing the right estate agent is crucial for a smooth and successful selling process. On average, selling a house takes 2-3 months, and if you're in a chain, this timeline can stretch longer. Therefore, it becomes imperative to partner with an estate agent with expertise and knowledge to sell your property efficiently without unnecessary delays.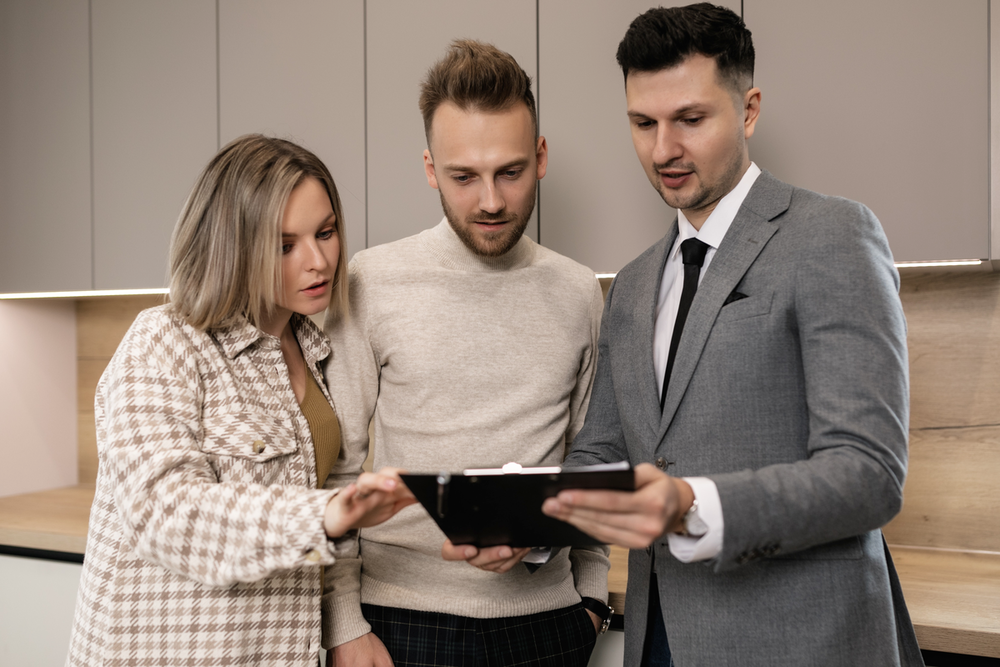 Experience Matters
An experienced estate agent can bring a wealth of knowledge and expertise to the table, ensuring a smooth and successful sale. They understand the intricacies of the market, know how to navigate potential challenges, and will have a track record of achieving successful outcomes. In London, where the property market is dynamic and ever-changing, using an experienced agent can make all the difference. From pricing your property appropriately to negotiating the best deal, working with someone with the proper expertise can ensure you achieve the optimal outcome.
Established in 1998, our team has worked in the London property scene for over 25 years. Throughout this time, we have served the diverse needs of buyers, sellers and investors, gaining a reputation for professionalism, integrity, and a deep understanding of the ever-evolving London property landscape.
In-Depth Local Knowledge
Having an estate agent with comprehensive local knowledge provides numerous advantages for sellers. They will be well-versed in the local property market trends, understand property values specific to each area, and can offer valuable insights into potential buyers' preferences. Leveraging local expertise to strategically position your property in the market, the agent can attract the right buyers and maximise your chances of a successful sale.
This is one of the areas that really sets us apart. We have an intimate knowledge of the London property market. Specialising in specific areas of London, including prime locations such as Canary Wharf, Greenwich, and London Bridge, we have witnessed the growth and transformation of these areas and have guided hundreds of property clients in these areas.
The Benefit of Choosing an Accredited Estate Agent
As part of your estate agent selection process, you should check that they are accredited by recognised authorities. This helps ensure they have met industry standards, possess the relevant expertise, and adhere to a code of conduct, providing confidence and trust in their services.
The accreditation process thoroughly evaluates the agency's business practices, compliance with legal regulations, and adherence to ethical standards. Additionally, accredited estate agents stay informed about the latest industry developments and regulations through continuous professional development. This ensures they are well-prepared to tackle challenges and offer you the best advice and service.
At Hastings International, we hold several accreditations that bring significant benefits to our clients. Firstly, our affiliation with SafeAgent ensures that you can trust our services, knowing we follow strict codes of conduct and maintain appropriate client money protection. Secondly, our association with Trading Standards underscores our commitment to ethical practices and fair dealings in every property transaction. Lastly, as a member of The Property Ombudsman scheme, we provide you with the reassurance that any potential disputes will be resolved fairly and independently.
Estate Agent Reviews
In the digital age, seeking recommendations and reading reviews has become an essential part of the decision-making process. When choosing an estate agent, it's vital to do your due diligence and gather as much information as possible. Start by seeking recommendations from friends, family, or colleagues who have recently sold their properties.
Online reviews from Google and sites like Trustpilot play a significant role in assessing an estate agent's reputation and reliability. Pay close attention to the experiences shared by past clients. This information will give you a better understanding of the estate agent's track record, communication skills, and overall professionalism.
Social Media Savvy
It's worth checking whether the estate agent uses social media to promote properties and whether they maintain an active presence. A social media-savvy agent can expand your property's exposure, reaching a broader audience. Their real-time updates and swift communication can keep you informed about property listings and market insights. Engaging with audiences builds a loyal following and increases interest in property listings.
You can see our social media profiles below:
Hastings International Facebook
Hastings International Twitter
Essential Questions
Asking the right questions is essential to make an informed decision when selecting an estate agent. Here are some key questions to consider during the evaluation process:
How long have you been working in the London property market?
Can you provide references from past clients?
What is your marketing strategy to attract potential buyers?
How do you determine the value of a property?
What fees and costs should I expect during the selling process?
How do you communicate with clients and provide updates?
By asking these questions, you'll gain a deeper understanding of the estate agent's experience, processes, and ability to meet your specific needs.
Finding the Best Fit
You have the option to choose between a sole agent or multiple agents. Each approach has its pros and cons, and the decision depends on your individual circumstances and preferences.
Working with a sole estate agent offers the benefit of a dedicated point of contact overseeing all aspects of your property sale. They can provide personalised attention, tailored marketing strategies, and a focused approach to selling your property.
On the other hand, engaging multiple estate agents can widen the reach of your property listing, potentially attracting a larger pool of potential buyers. However, it's important to consider the potential overlap in services and ensure clear communication between the agents to avoid any conflicts.
The Power of Partnership
Once you've chosen an estate agent, building a strong partnership is essential to achieve the best results. Here are some practical tips to effectively collaborate with your estate agent:
Maintain open and regular communication.
Be responsive and provide necessary documents promptly.
Listen to your agent's advice and trust their expertise.
Prepare your property for viewings to create a positive first impression.
Consider their feedback and make necessary adjustments, if needed.
Stay engaged in the selling process and ask for updates.
By implementing these tips, you can optimise your working relationship with your estate agent and increase the likelihood of a successful and timely sale.
Selecting the right estate agent in London is a critical decision that can significantly impact the selling process and outcomes. Consider their experience, local knowledge, reputation, and your specific requirements when making your choice. By asking the right questions and fostering a strong partnership, you can navigate the competitive market and achieve a successful property sale.
Take the next step in selling your property by reaching out to our friendly team today.