Located within the heart of Shad Thames, one of London's trendiest areas, is our estate agency and letting agency on Saffron Wharf, just a few minutes from Tower Bridge.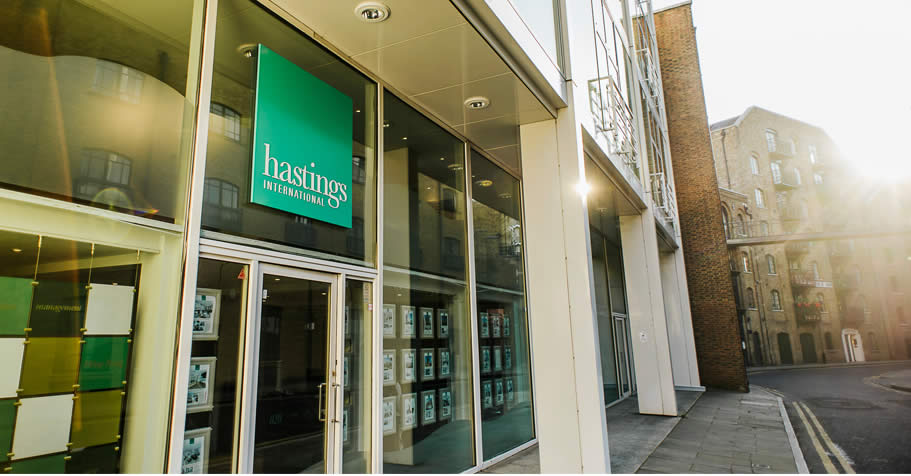 Situated south of the river just to the east of Tower Bridge, Shad Thames has become known as a niche market for those looking to enjoy the simplicities of city fringe living with high quality riverside property and has a reputation for both luxury and exclusivity.
Shad Thames Property
Shad Thames is an area built up mostly of warehouse conversions although there is on-going new development of other property within the area. Apartments within Shad Thames bring together both the new and the old resulting in something both modern and sophisticated with deep historical roots. Hastings International are one of just a few estate agencies that offer properties in Shad Thames but what makes us different from others is that our team is local, giving us real grounding and expertise in the area.
Living in Shad Thames
Property in Shad Thames is nestled amongst a great range of bars and restaurants which all overlook the river providing clear views of Tower Bridge and The City. Transport links are plentiful with both London Bridge and Bermondsey underground stations within walking distance with The City just a short distance away. There is also the 'More London' development which has brought increased attention to the area, adding to the overall buzz and vibrancy of the area, not to mention increasing the values of property within SE1.
Are you looking for a letting agent or estate agent in Shad Thames? For more information on our lettings and other opportunities, contact our Shad Thames Office.
Areas covered by Shad Thames Estate Agents