Hastings International has been working with investors in the Far East since 1993, facilitating sales, purchases, rentals and management of prime London property.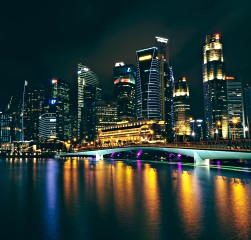 With offices in both Singapore and London, we specialise in domestic and international sales of new developments within the Central and Greater London area. Our dual location ensures a seamless superior level of service for developers and investors alike. Our in-depth knowledge of the property market means we are perfectly positioned to assist you regardless of whether you're selling, buying or letting a new property within Central and Greater London.
Hasting International's focus is on building lifelong relationships with our clients and investors. We offer the complete package: from initial market guidance and support to the final sale or purchase of the asset. We can also assist with land acquisition, initial conception and design planning, and domestic and international marketing campaigns to suit any size of development.
Our high-quality services combined with our impressive success rate, makes Hastings International the estate agency of choice for investors in Singapore. Through a combination of experience, industry knowledge and passion we always achieve impressive results for our clients.
Hastings International can help with:
Asset Management
Planning Advice
Bulk Or Block Purchasing
Legal, Tax And Financial Advice
Land Acquisition
Global Or Local Marketing Campaigns
Development Consultancy
To get in touch with our Singapore branch, contact us.