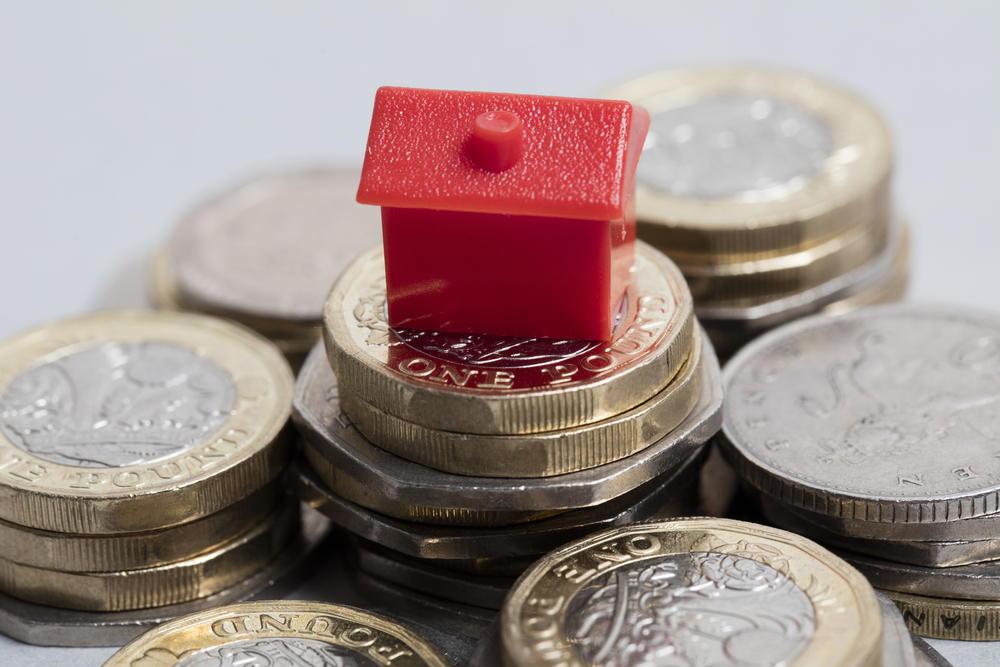 If you sell your property at the right time, it's likely you'll make good profit from capital growth. This is especially true when you sell in areas such as Rotherhithe, Shad Thames or London Bridge – where homes are always sought-after.
It's important to budget properly for a house sale. With that in mind, here's a guide to the various fees and costs associated with selling a property.
The cost of selling your home
Estate agent services
All estate agents charge a fee, which covers the cost of marketing the property, carrying out viewings, and negotiating on your behalf. This fee is typically a percentage of the final sale price, so they won't get paid until the property is sold. Some estate agents operate on a fixed fee basis, though this is usually only for lower-priced properties.
Estate agent costs vary considerably from company to company, and it's important to remember that the cheapest isn't necessarily the best option. For example, online estate agents are often very affordable on paper, but offer a reduced range of services. What you want is an estate agent that delivers results and gets the best possible price for your home.
Mortgage fees
You may need to pay an exit fee or early repayment charge if you cancel the mortgage before the end of the contract. Some mortgages are portable (which means you can switch it to your next property), but if you're buying a more expensive property, this can add complexity to the process. Now is a good time to see if it's worthwhile remortgaging, as it could save you money in the long-term.
EPC costs
The law requires you to provide an EPC for prospective buyers. The EPC lays out how energy efficient the property is, and usually, your estate agent can arrange this for you. They're not expensive; typically, you can expect to pay between £50 and £120. It's permissible to use an existing EPC (if it was drafted up under ten years ago), which can save you even more money.
Conveyancing
You'll need a solicitor (or conveyancer) to oversee all the legal aspects associated with selling your home. Again, costs are variable, and depend on the value of the home in question. In general, you'll be charged anything from £400 to £1,500, though if you're selling a leasehold property, this may be slightly more, to cover the additional legal work involved.
Your solicitor will also ask you to pay for:
A copy of the title deeds
A bank transfer fee (for moving large amounts of cash to your bank)
Money laundering checks
Moving out
There are also costs involved with the moving process, and it's vital to factor this into your budget. Removals companies usually quote based on two factors – the size of the property, and the distance you're moving. If you require a packing or unpacking service, this will also affect the price. You can anticipate paying anything from £250 to £1,500 on average.
Stamp duty
Although you don't have to pay stamp duty when you're selling a property, you will have to if you're purchasing another home. The amount you'll pay depends on the price of the house or apartment, and are as follows:
For properties that cost £125,000 or less, there's no stamp duty owed
If the property costs £125,000 to £250,000, the stamp duty rate is 2%
If it costs from £250,000 to £925,000, it's 5%
From £925,000 to £1.5million, it's 10%
If the property is purchased for £1.5 million upwards, the rate is 12%
For example, if the home you're buying costs £425,000, you'll pay £12,500 in stamp duty tax. If it costs £950,000, the stamp duty would be £38,750.
You can find out more about this on the government's website.
In July 2020, chancellor Rishi Sunak announced a stamp duty cut – at the time of writing, this is believed to be temporary (6 months) and only valid against properties worth £500,000 or less.
If you're looking to sell your home, Hastings International can help you find the perfect buyer. Please visit our Selling Property page or get in touch with one of our team.