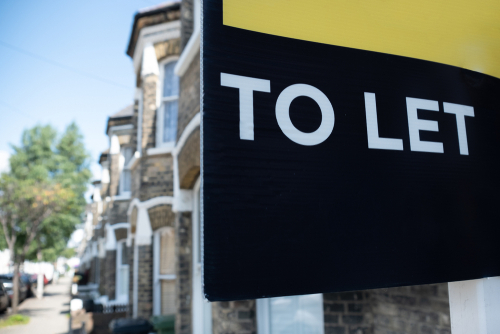 Now is a great time to invest in buy-to-let property. Recent data revealed that a fifth of the UK's population live in privately rented accommodation, and this is predicted to increase. There's plenty of scope to generate a solid income – providing you adopt the right strategic approach.
If you're investing in a buy-to-let, here are 10 tips to ensure you achieve great success with it.
10 ways to make your buy-to-let a success
Identify the right area. Before you buy, do some research into possible locations. Some may offer higher average rental yields than others, but this isn't the only thing you should take into consideration. For example, is the area becoming more desirable? This may mean you can charge more rent in the future. Are the property prices steadily rising? If so, you can make a solid profit in capital gains. These are all things you should think about before committing to a particular place.
Select a demographic. Don't try to appeal to the entire market – select a specific tenant demographic instead. For example, renting to young professionals is often more lucrative, but they'll expect a higher quality of property. Families usually stay in rented properties for longer, but prefer outdoor space and larger living areas. Work out which type of tenant is best for you.
Crunch the numbers. Sit down with a letting agent and work out what you can realistically make from rental income. It might be the case that investing in an apartment in a city will result in more rental yield than a larger house in a town, for example.
Find the right mortgage. Not all buy-to-let mortgages are created equal. An independent broker is the best option here – they'll talk you through a range of options, then help you to find the right mortgage for your requirements.
Examine other landlord's properties. Check out what other landlords are doing in the area. What are they charging in rent? How have they decorated their properties? What are they offering, and are their houses being snapped up quickly? You'll soon identify what sort of properties are appealing to tenants, and which aren't.
Be realistic about structural / cosmetic work. There's nothing wrong with investing in a 'doer-upper'. Indeed, this can offer serious rewards in terms of future capital gains. However, make sure you get quotes for the work, so you know exactly what you'll be spending out.
Haggle hard. As an investor, you're in a powerful position. You're a chain-free buyer, which means you should be able to successfully negotiate the price. Don't be afraid to start low – ask your letting agent for advice on realistic starting offers.
Keep it simple. When decorating your buy-to-let, it's better to keep the décor neutral. This ensures that you'll appeal to the maximum number of potential tenants (who would probably prefer to put their own unique stamp on the house, rather than live with your bold décor choices).
Have a marketing plan in place. . You need to know how you'll attract tenants, even before you've put the property on the market. Working with a letting agent like us, we'll be able to take this task on for you – which makes life a lot easier.
Vet your tenants. A bad tenant can be a real nightmare, and eat into your profits. Vet them carefully, another process we can do on your behalf. It reduces the risk of problems further down the line.
Hastings International are able to help you on your buy-to-let investment journey. Please visit our Buying Property for Investment page or get in touch with one of our team.
References
https://www.buyassociation.co.uk/2018/07/13/proportion-of-uk-renters-has-doubled-in-20-years-and-heres-why/