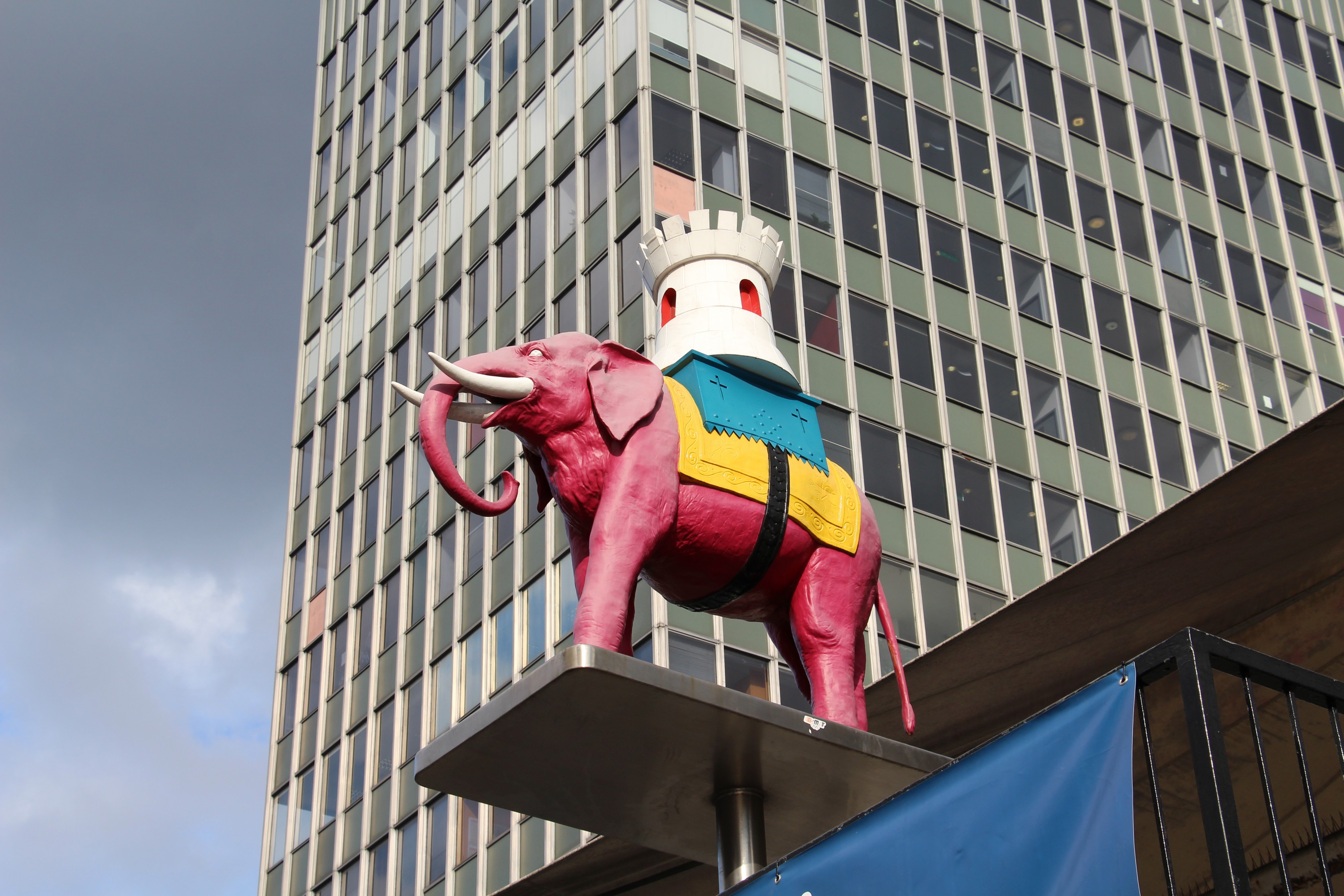 Elephant and Castle is an area on the rise. Ongoing investment and a £1.5 billion regeneration project is helping to shake off its once dour image, transforming it into one of the most exciting places to live in south London.
With thousands of new properties and jobs all becoming available, there's plenty of reasons to move to Elephant & Castle to find the perfect rental property to suit your lifestyle.
Property in Elephant & Castle
It's all change in Elephant & Castle - this is especially true of property in the area. The huge Heygate Estate is now being redeveloped into Elephant Park as part of the regeneration scheme, featuring 2,500 new homes, 50 brand new shops and a brand new public park.
Several smaller new-build rental developments have also appeared within the past 5-10 years on Crampton Street which are highly sought after. Many of the older buildings that characterised the area are still in place, maintaining the area's history while still embracing the here and now.
There are plenty of affordable flats and apartments to choose from, making it a suitable destination for people of all age groups. Period properties available to rent in the area include Georgian and Victorian terraced housing - ideal for families and those in need of a bit more space.
Things to do in Elephant & Castle
Aside from the now defunct roundabout, the shopping centre was also once regarded as the most famous landmark in Elephant & Castle. There is an ongoing battle to save it from closure and redevelopment into new housing, but for now locals can still enjoy the vast multicultural offerings available in the various cafes, restaurants, shops and stalls. In terms of nightlife, the world-famous Ministry of Sound nightclub is tucked away in a nearby side street, and with a thriving local cinema and plenty of bars to choose from, there is plenty to enjoy after dark.
Schools in Elephant & Castle
Whether you are moving to the area and thinking of starting a family, or already have children, there are a number of highly regarded schools in Elephant & Castle. Pick of the bunch are two schools rated 'outstanding' by Ofsted; Crampton Primary and Notre Dame Roman Catholic Girls' School (seniors). Elsewhere, schools rated as 'good' include St George's Cathedral Catholic Primary School, Ark Globe Academy (seniors) and St Jude's Church of England Primary School.
Elephant and Castle Transport
Getting to and from Elephant and Castle is easy, with the local underground station connected to both the Northern and Bakerloo lines, which will get you into the centre of town in as little as 15 minutes. East London is a similar distance away on tube, as are southwest areas of the capital. Close by to the once iconic roundabout a large number of bus routes are available almost 24/7, so you are never short of transport options.
How we can help
Thinking of moving to Elephant and Castle but unsure where to start? Get in touch today with our friendly our lettings team on 020 7378 9000 to find out more about suitable properties available in Elephant & Castle.