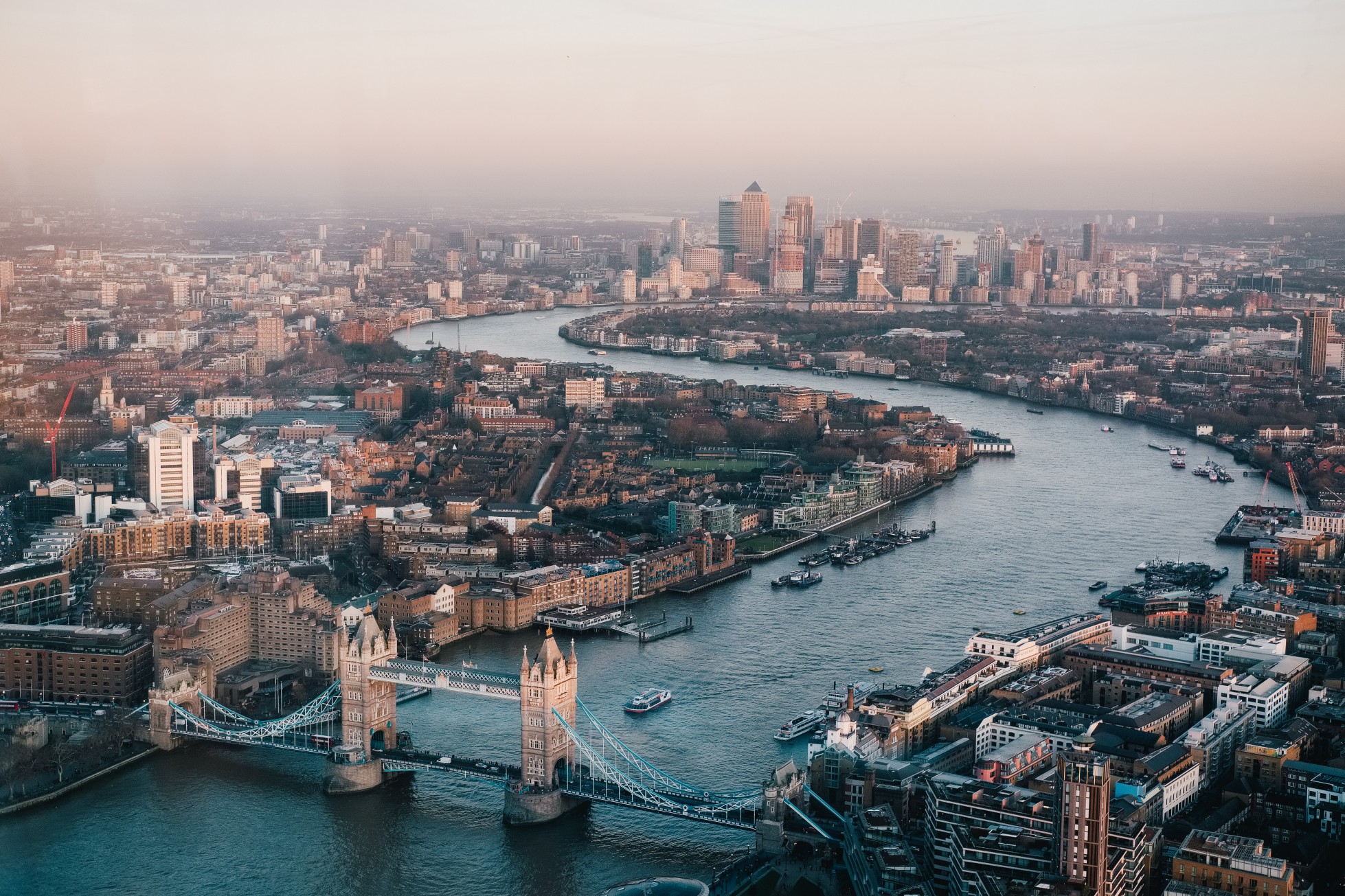 Voted the best place to live in London by The Sunday Times in 2018, Bermondsey is becoming an increasingly popular choice for both renters and buyers alike. Situated in Southwark on the south bank of the River Thames, Bermondsey proudly embraces its history while keeping a firm eye on the future, with a wonderful mix of old and new properties available to newcomers.
Property in Bermondsey
Located slightly to the east of Tower Bridge is the beautifully constructed Shad Thames riverside area, which is home to a number of beautiful warehouse converted flats and apartments. Overlooking the Thames these are some of the most exclusive properties in the capital and when you take a closer look at the wonderful views on offer it's easy to see why.
The small, interconnected streets in and around Bermondsey feature plenty of these warehouse conversions as many served as storage units during its maritime peak. There are some period houses and Victorian terraces dotted around and a sprinkling of new developments continuing to appear as the area builds on its new found popularity.
Since 2000 Bermondsey Spa was gradually developed, and since its completion it has introduced over 2,000 new homes into the area, which also welcomed the arrival of healthcare centres and facilities, 2.5 hectares of landscaped greenery and outdoor spaces for local children to enjoy.
Buying and Renting in Bermondsey
Bermondsey is an attractive place to buy and rent as prices come in slightly lower than neighbouring areas. The average cost of a one bed rental here is just £390 per week. The average property value is approximately £650, 000. A few stops away in Waterloo, the average property price is approximately £1, 500, 000 meaning you get more value for money in Bermondsey.
Things to do in Bermondsey
A short walk along Shad Thames will introduce you to a host of fabulous places to eat and drink while overlooking the water's edge. There aren't many places in London that offer this sort of intimacy with the Thames and the slightly hidden location makes it a real find. If you want something a little more traditional, local 17th century pubs offer good food and drink while immersed in local history.
Bermondsey also has its own arthouse cinema in the form of the 48 seat Kino Bermondsey, while Maltby Street Market is known for the wonderful food and drink offered by sellers. The White Cube art gallery promotes contemporary artists and exhibitions, while the highly regarded Fashion and Textile Museum is also on hand nearby.
Schools in Bermondsey
Parents will be pleased to hear Ofsted have rated a number of nearby schools as outstanding in their recent reports. The Cathedral School of St Saviour and St Mary Overy in Redcross Way are two primaries that top the list of many searching for new schools after settling in. Elsewhere, St Saviour's and St Olave's CofE, Harris Academy Bermondsey and St Michael's Catholic College are three 'outstanding' secondary schools all located within the area.
Travel in Bermondsey
Bermondsey is served by the Jubilee line that travels across to east London into Stratford and Canary Wharf, and west into Bond Street and the centre of London. Those needing British Rail can rely on South Bermondsey station that connects to London Bridge if journeys extend further. Plans for a new Overground Station called New Bermondsey have been given the green light, but no firm opening dates have been set at this stage.
Moving to Bermondsey
To find out more about properties we have available in Bermondsey, for both sales and lettings, contact our team on 020 7378 9000.